Iam a highly motivated, dedicated person with high integrity.
Kenya
Experienced Agricultural Entomologist with 5 years of expertise in researching and managing insect pests in agricultural systems. Skilled in implementing integrated pest management (IPM) strategies, analyzing data, and providing recommendations to optimize crop production. Strong understanding of insect biology, behavior, and ecology, and proficient in advanced insect identification and monitoring techniques. Collaborative and results-driven, with excellent communication skills. Passionate about sustainable agriculture and committed to improving crop health and yield through innovative pest management solutions.
-
Bachelor GPA (%)
-
Master GPA (%)
0
English Score
-
h-index
1
Academic gap years
2
No. of publications
List of Publications (Papers, Book Chapters, Reviews, etc.)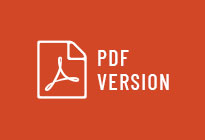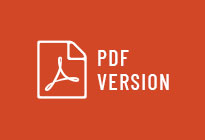 Work Experience(s)
Research Assistant
Icipe

Jul 2019 - Aug 2021
Worked on evaluating the direct and indirect effects of selected entomopathogenic fungi (Metarhizium anisopliae and Beauveria Bassiana isolates on Fall armyworm parasitoids in Kenya.
Key Responsibilities:

Maintained FAW, Cotesia icipe, Telenomus remus, and Trichogramma insect colonies, including feeding, watering, and monitoring their health and development.
Prepared and maintained pure cultures of Metarhizium anisopliae and Beauveria Bassiana entomopathogenic fungi, including inoculating and sub-culturing fungal strains on appropriate growth media. Monitoring fungal growth and viability, and maintaining a well-organized fungal culture collection.
Collected and recorded data related to insect rearing, such as insect survival, growth rates, reproduction, and behavior.
Assisted in designing and setting up experiments, including preparing experimental setups, collecting and organizing materials, and ensuring equipment and supplies are properly calibrated and available.
Maintained cleanliness and organization of the laboratory, including regular cleaning of equipment, glassware, and workspaces.
Assisted in analyzing data collected from experiments using R statistical software.
Conducting literature reviews to stay up-to-date with the latest research in entomology, insect-rearing techniques, and related fields to inform experimental design and protocols.
Assisted other team members or researchers in their projects as needed, and effectively communicated and collaborated with team members to achieve research goals.

My research interests and reasons behind them