IAM very hard working man in academic research specializing in TVET, Electrical and Electronics Education
Nigeria
-
Bachelor GPA (%)
-
Master GPA (%)
0
English Score
0
h-index
16
Academic gap years
37
Age
List of Publications (Papers, Book Chapters, Reviews, etc.)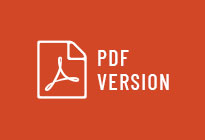 Work Experience(s)
Principal Instructor II/Head of Electrical/Electronic Department
(IVTEC) International Vocational Technical &Entrepreneurship College Kwara State

Dec 2016 - Present
Current Job Role: provide strategic leadership in the development of the Department and programmes, as well as contribute to the International Vocational, Technical &Entrepreneurial College's (IVTEC) strategic priorities set for the faculty.
Take the lead in the development and delivery of overall instructional programmes, as well as training and knowledge transfer so as to enhance the quality of the trainee's experience. On a day-to-day basis, oversee the Faculty of Mechanical & Electrical Trades. Provide inspirational, innovative and enterprising leadership and to lead the strategic management of the faculty to ensure that it achieves the highest standards and supports the achievement of the IVTEC's mission, vision and overall objectives. Play a major role in promoting communications and relationships between the faculty and external organizations as well as fostering relationships internally within IVTEC.
Operate within IVTEC policies, regulations and framework ensuring the physical and human resources of the faculty are effectively deployed. Manage maintenance division under electrical department by ensuring quality repair, construction and maintenance of the college Electrical facilities. Among others, manage the finances of the department effectively.

Teaching Experience(s)
Introduction to Electrical Installation and Maintenance
(IVTEC) International Vocational Technical &Entrepreneurship College Kwara State

Dec 2016 - Nov 2022
Teach, Coordinate Course allocation, Supervise and grade the students