Fully funded PhD positions are the most popular vacancies among higher education students around the world. Some of the most frequently searched phrases by students who are looking for positions overseas are:
(i) funded PhD positions in Europe, or USA, or Canada.
(ii) governmental or university scholarship opportunities in Australia.
(iii) fully funded PhD positions in the USA for international students.
PhD scholarships in Australia, Marie Curie PhD Scholarship in Europe, or TA and RA funding in the USA and Canada are the most popular financial support among the PhD applicants worldwide. The PhD application process for overseas universities can often be unfamiliar and confusing, and most students do not know where to begin. We will explain soon why research supervisors are an indispensable part of this process.
Applyindex suggests a roadmap for the application process from the very first steps to securing a fully funded PhD program. We divide the process into 5 steps, with each step covering a major part of the application process. Of course, these steps will differ slightly for every case. It depends on various parameters such as students' backgrounds and the counties they are applying to.
Roadmap towards how to get fully funded PhD
1. Preparing a CV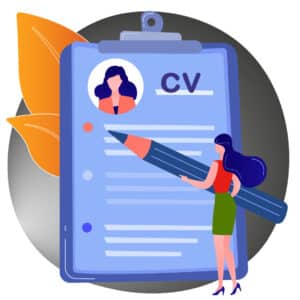 Every candidate must take an English proficiency test (e.g., IELTS Academic, TOEFL iBT, PTE Academic, Duolingo, etc.). Those from native English-speaking countries do not need to take any tests. American and Canadian universities may ask for additional English qualifications such as GRE or GMAT. The type of test will depend on the student's field of study. Preparation and publication of any research papers, communications, featured articles, book chapters, or review articles if any.
Finally, write a detailed CV which should be no more than three pages. The University of Toronto provides a useful guide for creating a professional academic CV for a PhD application.
2. Selecting a supervisor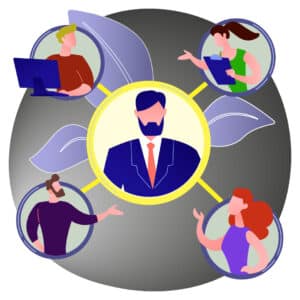 Once a detailed CV is ready, candidates should make a list of the universities at which they would like to study. This could be based on the reputation of the university or simply the location. With this list, the candidate should investigate the entry requirements of prospective universities and think realistically about whether they have a suitable level of qualifications to meet these entry requirements. For example, if someone has a bachelor's GPA of 3 out of 4 with an IELTS score of 6, they should not apply to Harvard University in the USA or the University of Oxford in the UK because they do not meet their minimum requirements.
After making the list of suitable universities, the candidate should look at the research supervisors page. On this page, they can see a list of relevant supervisors from the selected universities. How relevant? Only PhD supervisors with research activities matched to a student's research interests and background are shown to them.
3. Contacting supervisors for fully funded PhD positions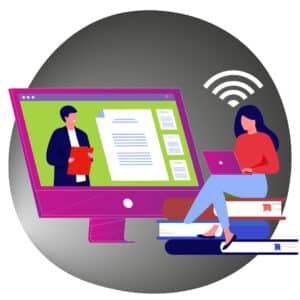 The next step is contacting potential supervisors to find out if there are any open positions within their research group. The purpose of this step is not to guarantee financial support, but to find out if there might be any positions available. With luck, supervisors might respond by offering the possibility of a fully funded PhD position. Responses you might expect to receive from a potential supervisor are:
"Thank you for your email. I am looking for a new PhD student in my group, however, you should apply directly to the department. Granting financial support is a decision made by a departmental committee."
"Thank you for your interest, but unfortunately I do not currently have any open positions for this semester."
"I think that you have a strong CV. When are you free next week to have an interview?"
If supervisors who have funded PhD positions in Europe, the USA, or Australia are interested in the applicants' CVs and cover letters, they might invite the students for online interviews via Zoom, Skype, Google Meet, or Microsoft Teams. Thus, students need to prepare for the interviews to convince supervisors that they are the best fit for the available position.
4. Application for securing fully funded PhD positions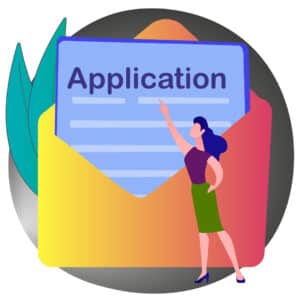 According to the supervisors' final feedback, the number of required recommendation letters, and their budget, the students should prepare a list of targeted universities to which they will officially apply. Students will have to write up a strong state of purpose (SOP), or motivation letter, to convince the admission committee of the department/university to which they are applying. After all the documents needed for the official application are ready, students go through the process and submit their applications. If required, students have to pay application fees before the application submission.
5. Accepting Offers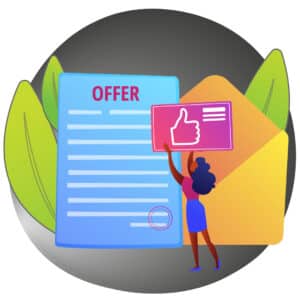 Once the student has made their final decision and they have received an acceptance letter from a university, they should then begin the process of applying for a student visa, if needed. Overall, finding relevant and suitable research supervisors is challenging for all master's, PhD, and postdoc applicants. Applyindex startup has a particular focus on the steps 1-3.
Through which step are you at the moment? Do you need any help? You may contact us on WhatsApp.