APPLIED GEOLOGIST (GOLD MEDALIST) SPECIALIZE IN BASIN ANALYSIS. I AM TENACIOUS AND DETERMINED, I LEVERAGE MY TECHNICAL KNOWLEDGE AND TEAMWORK SKILLS TO FIND FEASIBLE AND GEOLOGICALLY SOUND APPROACHES TO DO QUALITY RESEARCH
Pakistan
I am nascent graduate Applied Geologist with a gold medal from Institute of Geology, University of Azad Jammu and Kashmir Muzaffarabad, Pakistan. My fervour for working in academia has been sparked since the earlier phase of bachelor's. Studying geology provided me with a lot of field experiences and incited me to develop a curiosity of how earth dynamics are related to the formation and development of petroleum. I am sure that my varied study in Applied Geology will prove to be a benefit for your organization, which I work for and that I will be bringing an understanding about earth, and its
properties, which will be appreciated by your company with my strong geological experience, coupled with my enthusiasm and dedication to achieving success, I feel confident that I would significantly benefit your organization in terms of doing quality research.
Below is a summary of my background, which has got me to apply in your university.
I have completed my graduation in Applied Geology with different courses like Petrophysics, Structure Geology, Geotectonics, Geotechnical Engineering, Geological Engineering, Geomechanics, Hydrogeology, Economic Geology, Geochemistry and Stratigraphy.• I have topped my session 2015-19 and got gold medal.
I was the only student sent to Mari Petroleum Company Limited Islamabad by the Institute of Geology, University of Azad Jammu & Kashmir for paid meritorious internship of six weeks based on my excellence in academics.
I have also done a meritorious six month internship with the ministry of energy (petroleum Division) government of Pakistan.
I have specialized in Petrophysics where my thesis entitled "The Impact of Stratigraphy and Tectonics on the Development of Pore Pressure; A Case Study in Chanda Oil Field, Kohat Sub-Basin, Sub-Himalayas, North western Pakistan".
Wahid, Ali,. Rauf, Abdur,. Ali, Syed ,.Iqbal, Muhammad. (2021). Impact of complex tectonics on the development of geo-pressured zones: A case study from petroliferous Sub Himalayan Basin, Pakistan.
DOI: 10.22059/GEOPE.2021.324799.648618
My one research papers entitled   "Identification of Unconventional Potential of the Patala Formation, Potwar Sub-basin, Pakistan" are accepted for ICER2020 Conference Malaysia.
 I have command over the Schlumberger Interactive Petrophysics, Petrel and esri Arc GIS softwares.
I also have Mountain 101 certificate earned online from university of Alberta, Canada through coursera; offered by Higher Education Commission (HEC), Pakistan.
98
Bachelor GPA (%)
-
Master GPA (%)
0
English Score
0
h-index
2
Academic gap years
26
Age
List of Publications (Papers, Book Chapters, Reviews, etc.)
Wahid, Ali,. Rauf, Abdur,. Ali, Syed ,. Iqbal, Muhammad. (2021). Impact of complex tectonics on the development of geo-pressured zones: A case study from petroliferous Sub Himalayan Basin, Pakistan
https://geopersia.ut.ac.ir/article_83016.html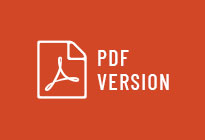 List of Conference/Congress/Symposium Attendance
eismic Stratal Termination and Outcrop Geology of Peer Chanasi Muzaffarabad, AJK (2018)

Field Geologist

Oral Presentation
Work Experience(s)
Geologist (Intern)
Ministry of Energy (Petroleum Division)

Sep 2021 - May 2022
The basic purpose of this six months meritorious internship programme was to understand the working system of oil and gas industry in Pakistan from upstream to downstream and to understand the managerial system of the government of Pakistan.

Companies Visited:
Inter State Gas System (ISGS), Hydrocarbon Development Institute of Pakistan
(HDIP), Pakistan LNG Limited (PLL) Oil and Gas Development Company Limited
(OGDCL) Pakistan Petroleum Limited (PPL) Sui Southern Gas Company (SSGC)
Pak-Arab Refinery Company Limited (PARCO) Pakistan State Oil (PSO) Sui
Northern Gas Pipeline Limited (SNGPL) Pakistan Mineral Development Corporation
(PMDC) Geological Survey of Pakistan (GSP) DG (Oil) DG (Gas) DG (Mineral)
DGPC DGLG Government Holding Private Limited (GHPL)

Exploration Geologist
Geo Mining Company (Private) Limited

Feb 2021 - Aug 2021
I have worked as an exploration geologist in geo mining company (private) limited. My key responsibilities were to explore new potential sites for economic mineral deposits through an integrated approach, monitoring daily operations and future planning.
Summer Intern (Exploration Geologist)
Mari Petroleum Company Limited Islamabad, Pakistan

Jun 2019 - Jul 2019
I have learnt and performed the following tasks,
• Petrophysical Interpretation:
Wireline log interpretation, calculation of volume of shale, Total porosity, Effective porosity, Resistivity of water, Saturation of water, Saturation of hydrocarbon, Bulk volume of water, Hydrocarbon bulk volume and Permeability.

• Structural Interpretation:
Data collection, Structural mapping, Cross-section Preparation, Structural and Stratigraphic correlations, Area Calculation by using time maps, Preparation of isopach maps, Play fairway maps and Fault seal analysis.

• Seismic Interpretation:
Demarcation of seismic reflectors, Horizons and Faults.

• Well Site Geology:
Mud Logging, monitoring of daily drilling activities, Daily geological and drilling reports writing
Internee Engineering Geologist
I have learnt and performed the following tasks,
Moisture content test, Sieve analysis, Standard proctor test, Modified proctor test, Flakiness test, Elongation test, Slump cone test, Cement quality test, SG, Water absorption test, Cement consistency test, Atterberg limits, Field density test , Standard penetration test.
My research interests and reasons behind them
This will be completed by determining the location and architecture of reservoir and seal lithologies and establishing the location and effect of faults on the reservoir connectivity within the basin.

Overpressure is economically significant to help identify potential reservoirs and produce resources. However, it is important to understand overpressure to increase safety for personnel during drilling and to protect the environment from complications. Offshore drilling is considerably more expensive due to the locations involved and specialized equipment required, and that cost can be further increased if the well encounters overpressure. Understanding the mechanisms, magnitudes, and locations of overpressure in the basin allows safer, cost effective drilling and well casing programs to be designed. This is especially important as exploration for petroleum resources increases throughout the basin.