A graduate with strong interpersonal communication and analytical skills with a quantitative aptitude to conduct independent research gained in Textile Engineering, now seeking for a doctoral position.
Bangladesh
My name is MD ZAHIDUL ISLAM form Bangladesh and I have completed Master of Science in Textile Engineering degree from Zhejiang Sci-Tech University, Hangzhou, China with 14 SCI publication (2 as 1st author). I have both research and industrial experience in China. I have worked as a "Foreign Trade Executive" for 8 months in Hangzhou Haina Environmental Protection Co. Ltd., Hangzhou, China.
As a reflection of my passion for composite materials, I am one of the fortunate children of a middle-class family from Dhaka, Bangladesh, who recently (April, 2020) completed 2.5 years research-based Master of Science (M.Sc.) degree in Textile Engineering at Zhejiang Sci-Tech University (ZSTU), China.
During my M.Sc studies at ZSTU's College of Materials Science and Textile Engineering, I developed a deep interest in polymer composite materials and their diverse applications in various sectors and industries. During my graduate studies, I worked on a project (Textile-based metal-free composite for Electromagnetic Interference (EMI) Shielding application), developed "Scalable production of graphene-based polymer composites for high-performance EMI shielding." As the first author, I have published 2 SCI-index papers (Applied Surface Science and Journal of Materials Science). In addition, I worked on several other projects, including " Light and temperature responsive shape memory polymer, high-performance microwave absorption materials, multifunctional textile composite, and graphene-based wastewater treatment," which have applications in "EMI shielding, Microwave absorption, Sensors, Actuators', flame retardant, and dye absorption" and published 12 more SCI-index papers in reputed international journals as "Co-author." Moreover, SEM, TEM, XPS, XRD, Raman, FTIR, TMA, DMA, TGA, BET, EMI shielding, Microwave absorption, electrical conductivity, thermal conductivity, Water contact angle, Washing fastness, Rubbing fastness, storage modulus, Tensile strength, and many more have been investigated and used to the practical study.
-
Bachelor GPA (%)
83
Master GPA (%)
0
English Score
9
h-index
1
Academic gap years
27
Age
Educations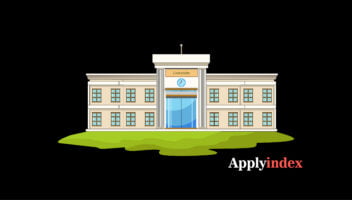 MD ZAHIDUL ISLAM
Zhejiang Sci-Tech University
Overall GPA (%): 83
List of Publications (Papers, Book Chapters, Reviews, etc.)
My research interests and reasons behind them
Materials Science, Multidisciplinary