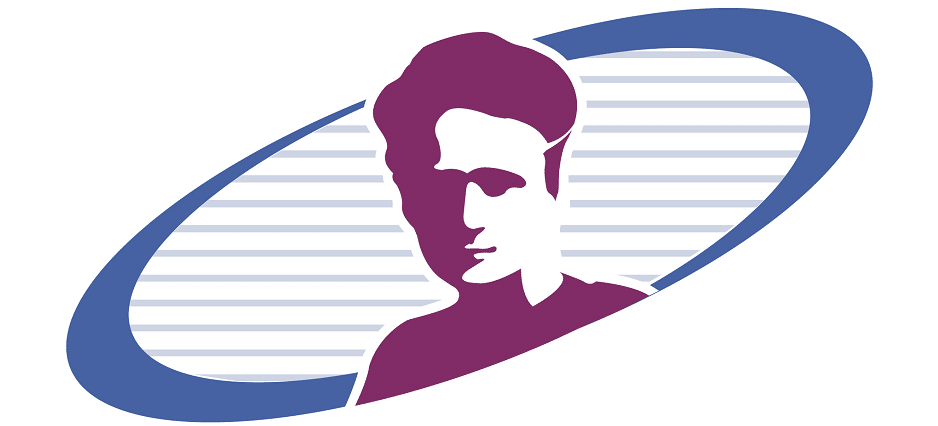 Marie Curie PhD Scholarship is one of the most prestigious prizes in Europe. It is awarded to talented PhD applicants around the world. A research support group initiated by the European Union (EU), i.e. Marie Skłodowska-Curie Actions (MSCA), offers this scholarship. The support offers well-remunerated scholarship opportunities in leading, top research facilities across Europe. It also provides excellent exposure to working in both academia and industry. PhD positions are the most popular higher education vacancies as the chance of getting financial support for them is high. This article describes the journey Mohadeseh Bagherabadi had through the application process from the beginning until she won the scholarship.
Mohadeseh Bagherabadi, PhD
My name is Mohadeseh Bagherabadi, a PhD student at the Technical University of Darmstadt (TU Darmstadt). I am also a member of the STIMULUS group and my thesis is on the multifunctional wound dressing area. I am more than happy to walk you through my experience in the application process for the Marie Curie PhD Scholarship, hoping that you find my story useful and helpful.
My interest in chemistry dates to my high school period when my chemistry teacher appointed me as his laboratory assistant. Meanwhile, taking part in a chemistry Olympiad was another motivation for me. I received my master's degree in polymer chemistry as a top first-ranked student in 2020. After finishing my master's degree, I began to search for overseas PhD positions with great motivation. I was looking for available PhD positions on websites like EURAXESS, Study Portals PhDs, and FindAPhD.
At the same time, I started contacting professors whose expertise was smart polymers, i.e., my primary research interest. After a while, my motivation for applying to PhD positions started fading due to receiving disappointing emails from research supervisors, the unsuccessful experience of my classmates/friends in their application process, and Corona pandemic. My friends with resumes much stronger than mine were not able to receive any funded PhD position. How can I? Moreover, as a working single mom, I did not have enough time and money to efficiently plan for taking an English proficiency test, e.g., IELTS Academic, TOEFL iBT, PTE Academic, etc.
Her acquaintance with Marie Curie PhD Scholarship
However, sometimes a person has no other choice than success and they must fight to achieve it. I began to prepare my academic resume or curriculum vitae (CV) and search for someone to revise it for me. While I could not find anyone, you currently have the chance to trust Applyindex for writing and revising your CV. A light came out from nowhere when I heard that MSCA considers female researchers as a priority for getting the scholarship.
I immediately started writing a cover letter describing my motivations, goals, and life challenges. In particular, I wrote about the difficulties of continuing my academic journey with a 10-year-old child. Ultimately, I applied for the scholarship with 15 research positions in various fields of wound infection treatment. Those 15 PhD students should collaborate at several universities in different countries of the EU such as BOKU, University of Bath, KOÇ University, etc. Although I could nominate a maximum of two positions, I only chose a position at TU Darmstadt in Germany that align best with my research interest. The employment of smart polymers in health-related applications is my principal research interest. After sending my documents and resume to my current supervisor, Prof. Dr. Annette Andrieu Brunsen, in the last step my motivation to continue my academic journey increased.
From disappointment to a 2-hour interview
(i) From disappointment to an interview invitation
If I am not mistaken, I applied for this position in early November 2020. I did not receive any feedback for a while. I started applying to other funding opportunities. I suppose there were 160 positions/supervisors that I applied for back then. It was the peak of the Corona pandemic, and they were not hiring new students due to the lockdowns everywhere. Everyone kept saying that the situation would remain the same until the end of the pandemic and that it was practically impossible to get a funded position. It is always true that the darkest night will end, and the sun rises. It was in mid-February 2021 that I received an email from Prof. Dr. Annette Andrieu Brunsen, inviting me to an interview on the 25th of March 2021.
(ii) Stresses before Marie Curie PhD scholarship interview
It was the first interview I was going to experience. I needed to prepare a 20-minute presentation outlining my research background, skills and interests, and life goals. Since it was during the last days of the solar calendar, i.e., the busiest days in Iran, I could not take any time off to get prepared for the interview. All the work was overdue and I had to finish them before the Persian new year, Nowruz. However, a very strong feeling in my heart said that I will attend the interview in the best possible way. I had only 5 days to get prepared for the interview. During the preparation, I mostly focused on the alignment between Prof. Dr. Brunsen's research group and my knowledge, research experience, and lab skills.
Since I used to live in the countryside in Iran, I had a weak internet connection. So, I had to go to my friend's home for the interview. On the way, I was periodically thinking about the following:
I should not disappoint my mother as my biggest supporter.
I must do something for my son's future.
What if this is the first and last chance of my life?
(iii) What happened during the interview
The interview, which was initially supposed to be 45 minutes, took 2 hours. I tried my best to answer their questions properly. I talked about what motivated me to step into this pathway. Five professors participated in the interview and each of them asked different types of questions. After the interview, I felt strangely tired and received an email that they would let me know the result within two weeks as they were going to interview other candidates. I used to check my e-mail inbox several times per day. Even if they reject my application, I will try again somewhere else to finally reach my goal. I kept repeating this sentence to myself.
Marie Curie PhD Scholarship application outcome
It was early morning on the 1st of April 2021, a day before Nature Day (Sizdah Be-dar in Farsi) in Iran, and I was getting ready to go for a picnic with my family. My son was sleeping next to me. I picked up the phone with my eyes half open and checked my e-mail as usual when my son suddenly woke up from my scream. My mother walked into the room and asked what happened. I will never forget that moment! Unexpectedly, I was the first-ranked candidate selected for the Marie Curie PhD scholarship.
The excitement of that moment is indescribable. I had taken the biggest step in my life, and I could do research away from the stresses of being a woman in Iran. The scholarship pays off all my living expenses plus the family allowances so that I can study with a relieved mind. Away from all financial and gender concerns, I could continue my dream of helping human beings by working on a wound dressing project. I kept repeating these sentences in my mind.
And once again I believe in this sentence that we should never give up our goals and dreams in life because the impossible is not impossible.